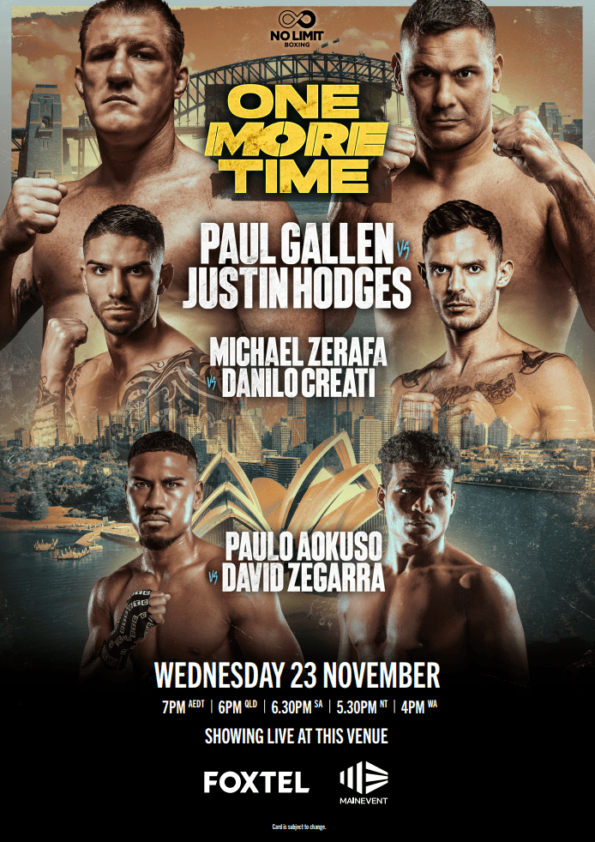 Gallen vs. Hodges 2
Wednesday 23rd November
This is one not to be missed! Get ready for a massive triple header with No Limit Boxing, headlined by the rival re-match between Paul Gallen and Justin Hodges.
Watch all the action LIVE & LOUD at  from 6pm Wednesday 23 November
No reservation required, walk-ins always welcome in the Sports Bar.